Our work ?
Manufacturer of armchairs Clubs since 1991
Tale of the Fauteuil Club - the Club Chair
The Fauteuil Club is a French armchair first created at the start of the 20th century and called 'fauteuil confortable' ('comfortable armchair') until taking its current name. Its main asset lies in its incomparable comfort. Leather armchairs played a significant part in the Gentlemen Clubs' hushed atmosphere and went through time and generations from the Arts & Crafts period to the present days.
What is an authentic Fauteuil Club?
The real Fauteuil Club comes from a 100% home-made production process with 100% natural and recyclable materials, a technique unaltered in more than a hundred years. It always involves the use of Full-grain sheepskin leather from Megisserie Rousseau, 36110 Levroux. Each sheepskin is first soaked then placed on plant-fiber padding, to be fixed on a solid beech structure. The authentic Fauteuil Club owes its uniqueness to the suspension technique in the seat cushion, 'guindage suspendu' (a mechanism close to hand-tied coil springs) between straps and double conical springs, allows for a great range of comfort. When the skin has dried the dying process starts on the armchair, then ultimately the waxing of the sheepskin leather so as to obtain a genuine patina.
Warning: an authentic Fauteuil Club upholstery should never be made out of calfskin leather, corrected leather, split leather or 'croute de cuir'.
On the contrary the skin must be genuine and manually dyed and waxed in order to get a patina of yesteryear. An authentic Fauteuil Club must appear to be worn out no matter how new it is, therein lies its beauty and its uniqueness. It must be waxed regularly during its whole life, about once every 6 months. The most commonly used wax is 100% natural and leather-colored. We recommand Dugay (an outstanding partner for cabinetmakers, antiquaries and private individuals for over 50 years). The more it is waxed, the more beautiful the armchair and the longer its lifespan, thanks to this intense conditioning against outside threats. That's the secret!
Read us in 'Maisons et Travaux' in 'Join the Club'.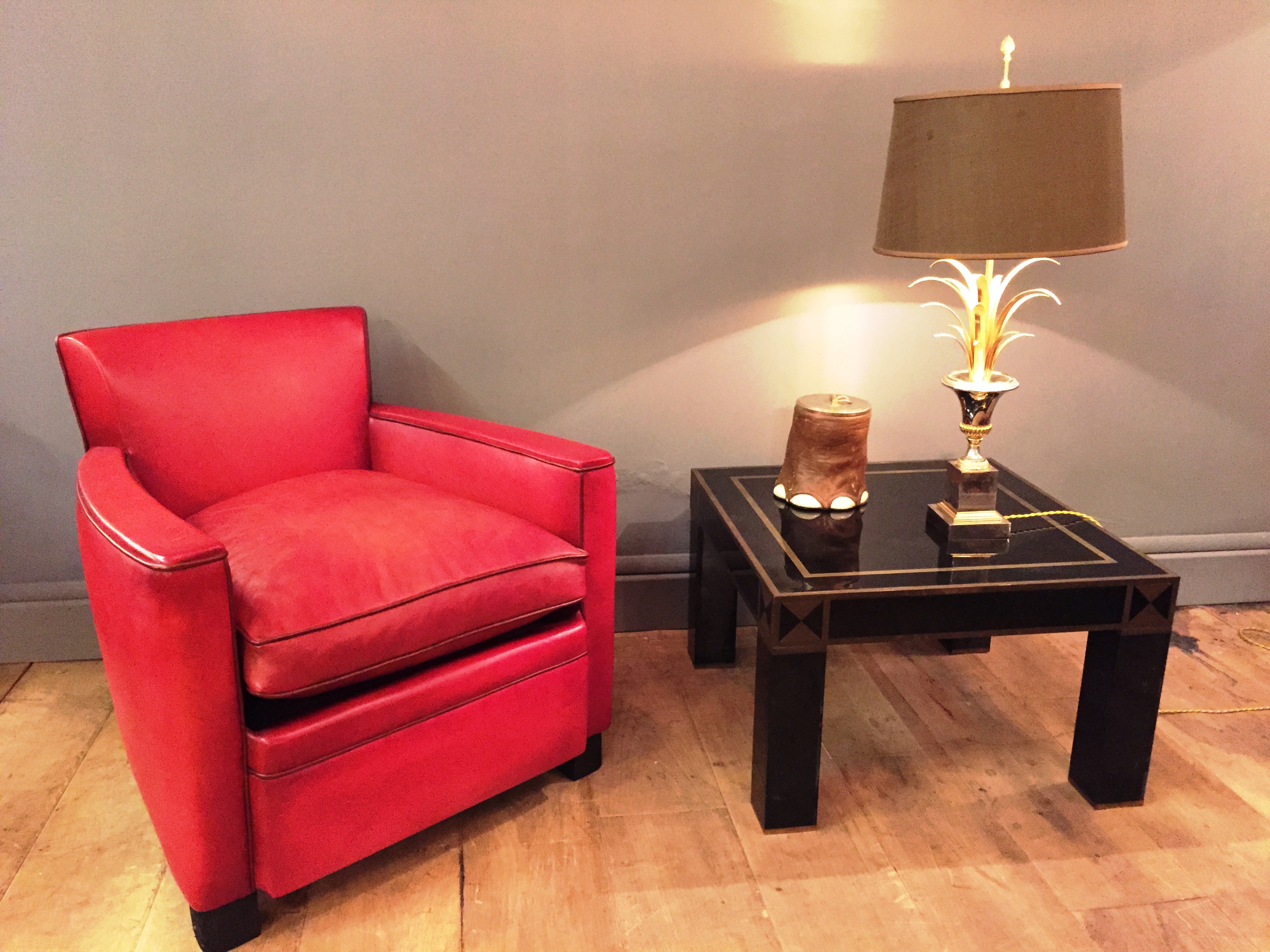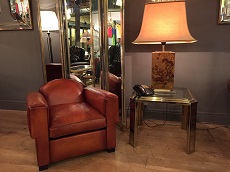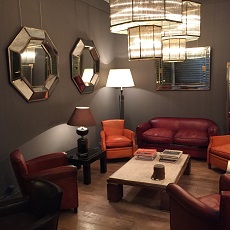 Our varnishers ?
Our varnishers, saddlers, upholsterers, tailors, wallpaperers are very vigilant and rigorous in their choice of materials (wood, leather, straps, springs/coils, upholstery, yarn...) in order to combine beauty, strength and comfort. Our experienced craftsmen strive for a top-quality product and take pride in the ultimate result of their work. Every Fauteuil Club in sheepskin leather or Sofa Club is one of a kind.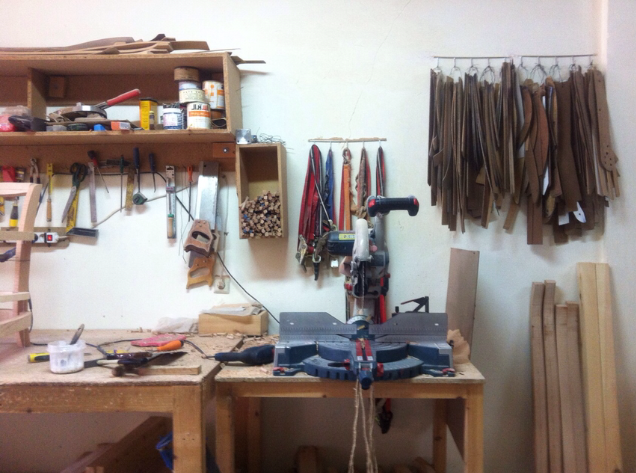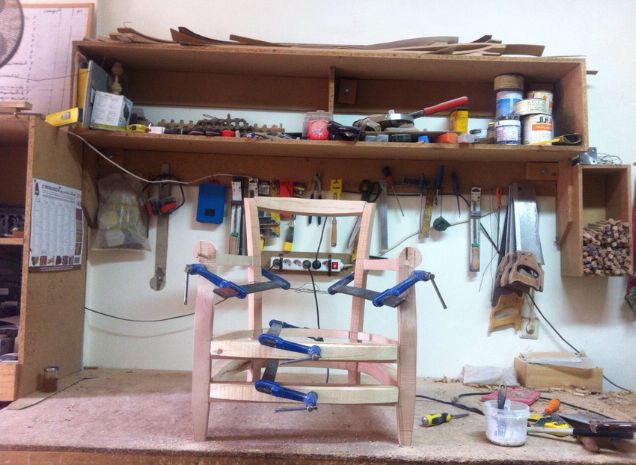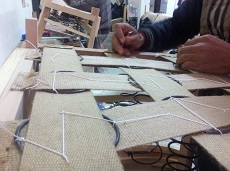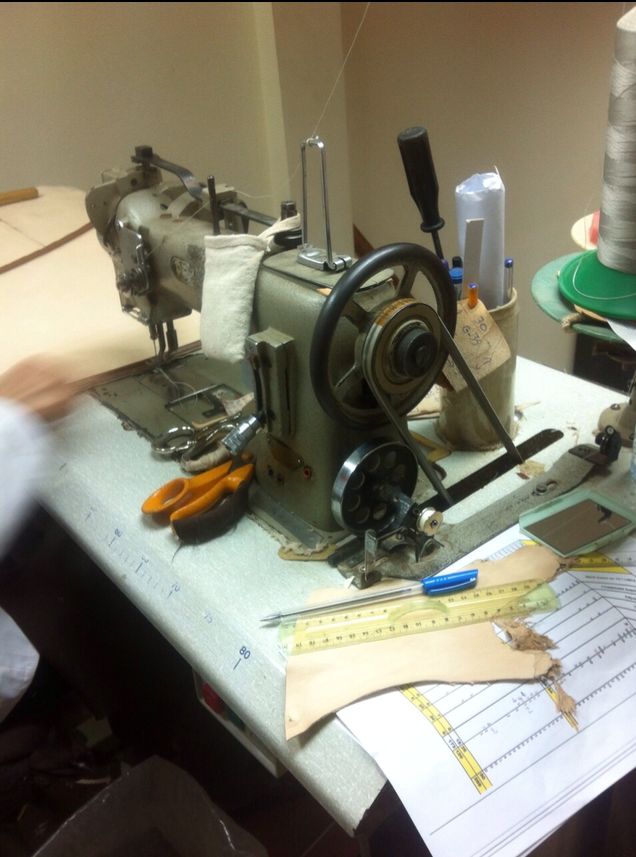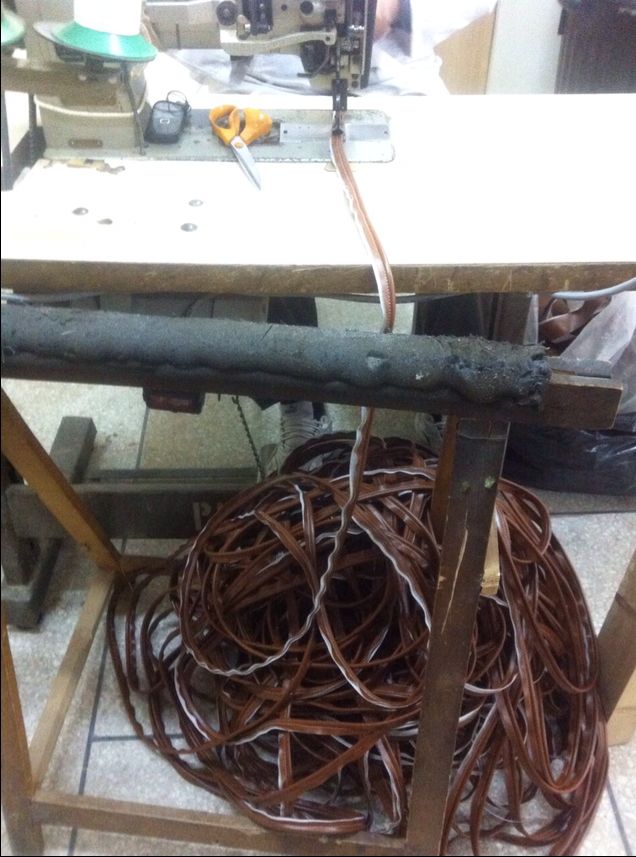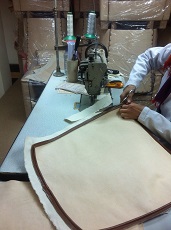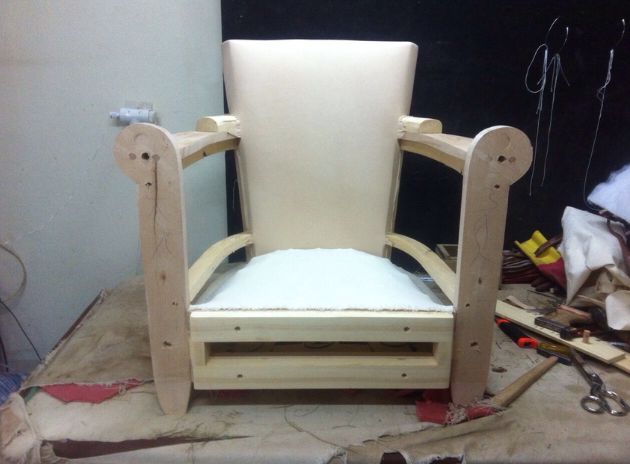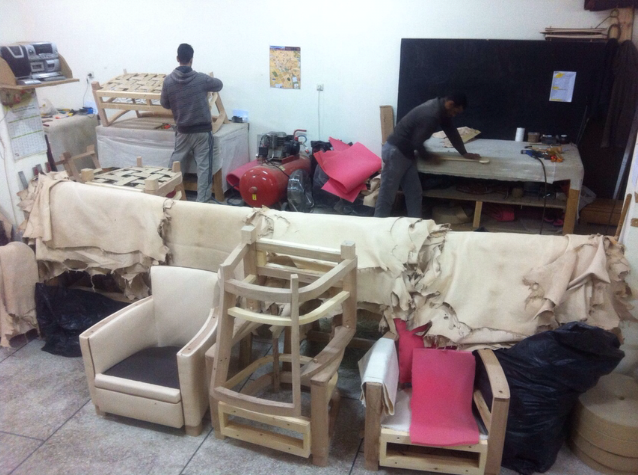 Restoration
No matter how worn, abused or in bad condition, there is no need to change your Fauteuil Club, furthermore when it holds a sentimental value to the owner as it is often the case. For more than twenty years, we've committed in restoring Fauteuil Clubs with the best of our abilities.
For over twenty years, we restore the club chairs in compliance job well done.